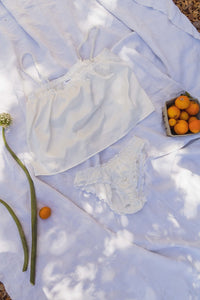 Designed with you and the earth in mind.
Adorn yourself with hand-sewn, plant-dyed, timeless pieces.
Made in California.
For you. For the planet.
With deep respect for our planet, we design with the earth and you in mind. We use local, homegrown plants to create timeless pieces for you to adorn your bodies with.
Small-batch production.
We are a small-batch production. All goods are hand-sewn and dyed, then hung to dry in the warm California sun.
Made in California.
As a sustainable and conscious clothing company, each piece is designed, hand sewn and hand dyed in California.
Ready to Ship Pieces.
Ready to ship for all your holiday gifting needs.
One of a kind sets.
Last of the summer blooms.
Shop now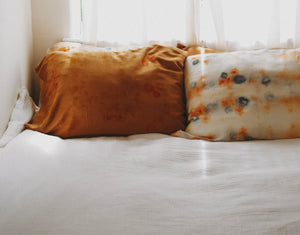 Caring for your silk is easy
To protect your pieces, wash on cold with natural soap, and hang to dry.
Learn More